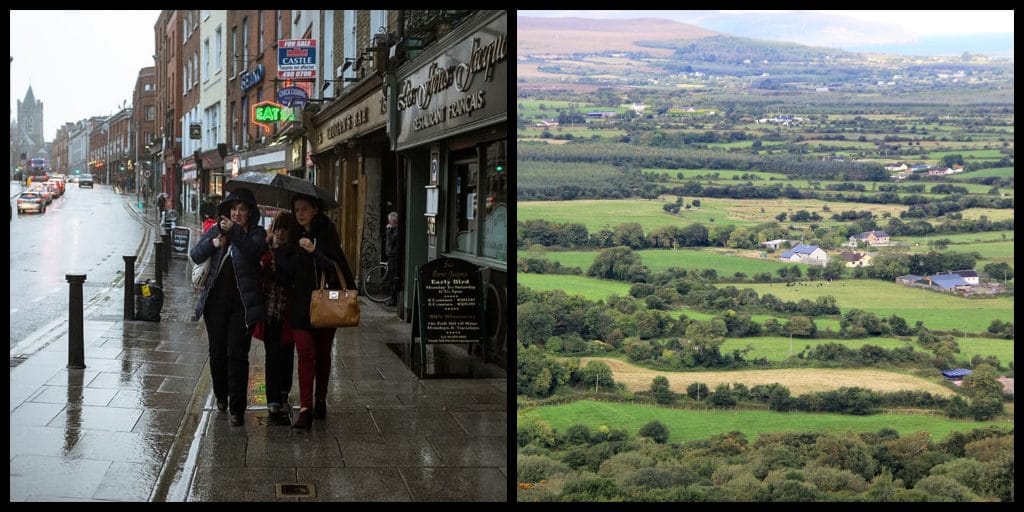 From classic Irish craic to conversations about the weather, these are the 10 Irish stereotypes that are certainly true.
Ireland is a country celebrated for its charm and character, culture and charisma, and its customs have spread far and wide across the globe.
Indeed, as a result, there are many cliches about people from the Emerald Isle, but ever wondered which were true?
Here are the 10 Irish stereotypes based on fact, not fiction!
10. Ireland is always rainy – the catalyst for number 9
Depending on whether you're on the east or west coast, it rains in Ireland approximately 151-225 days per year.
This means your trip to Ireland is likely to be peppered with some bad weather. Never mind that though, the country is used to the less than favourable weather in Ireland, and is just as lively when it rains as when it is sunny!
9. Ireland is a very green country – like really, really green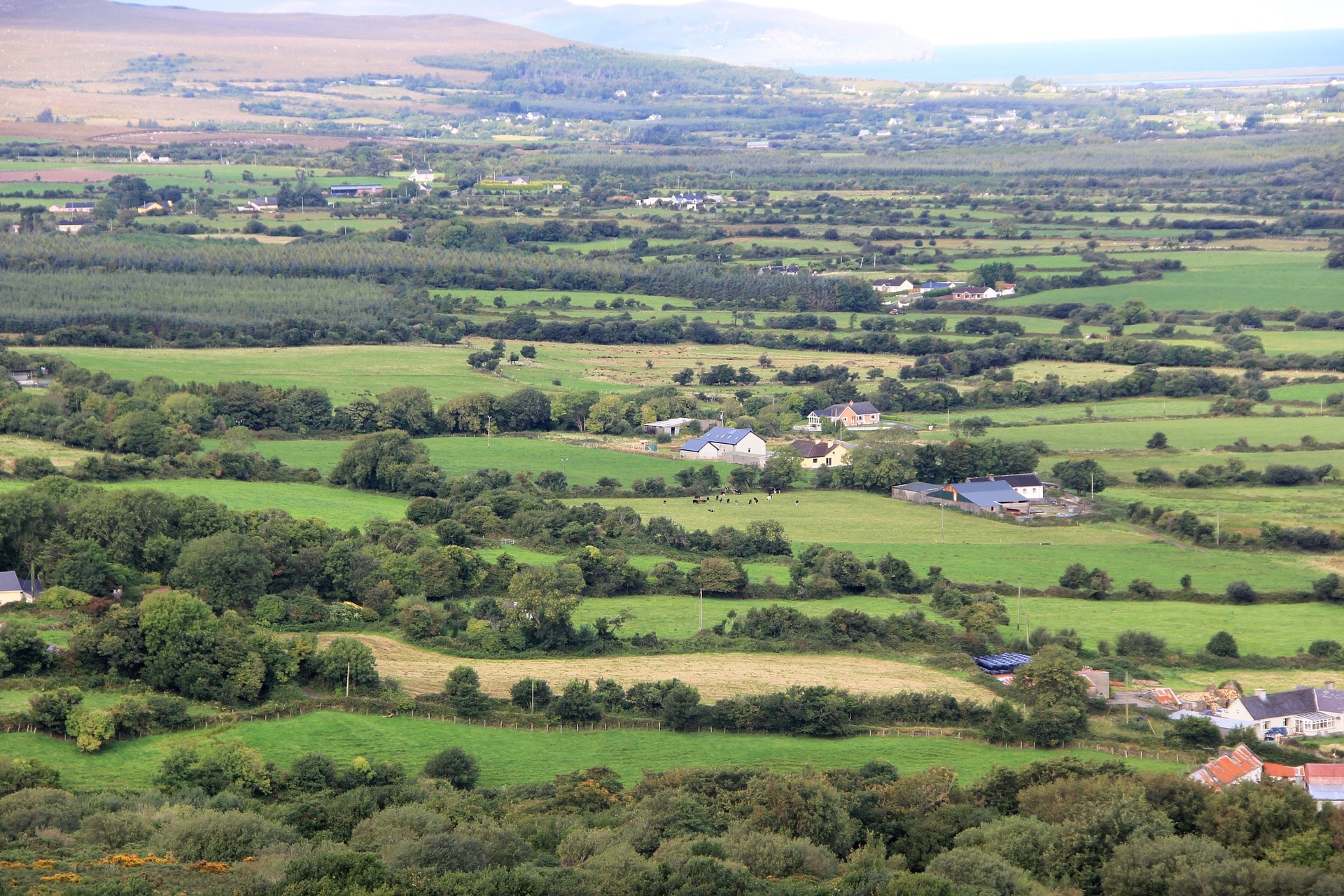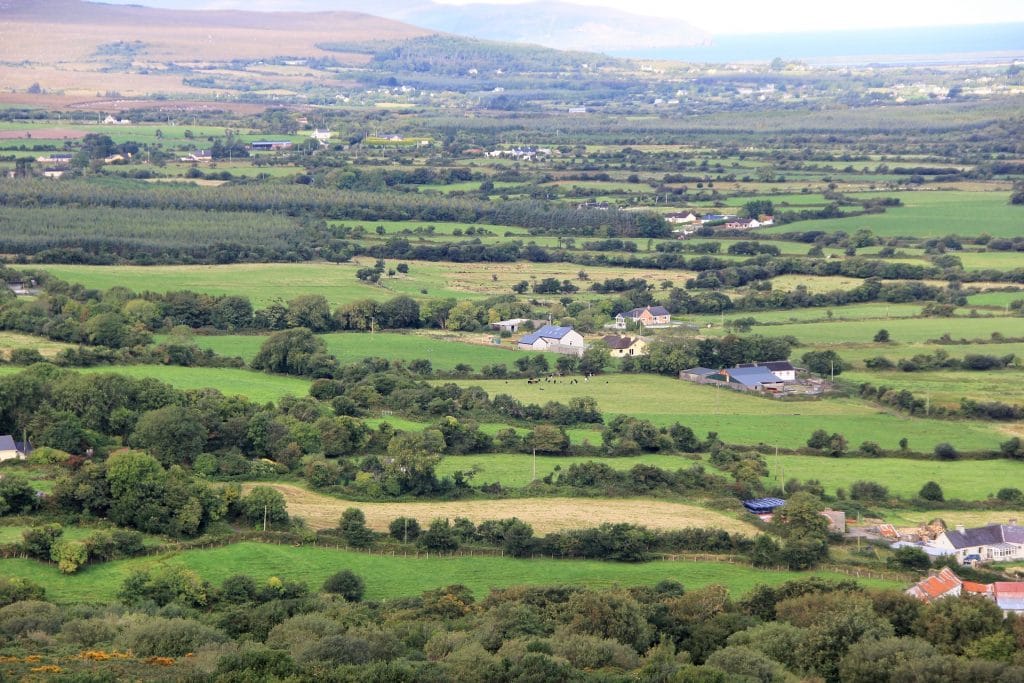 Ireland is celebrated for its lush green landscape, strewn across postcards with rolling hills and grazing sheep.
If you thought this Irish stereotype was nonsense, think again. Outside of the cities expect endless greenery fit for a romance novel.
8. Irish people can't take a compliment – no, seriously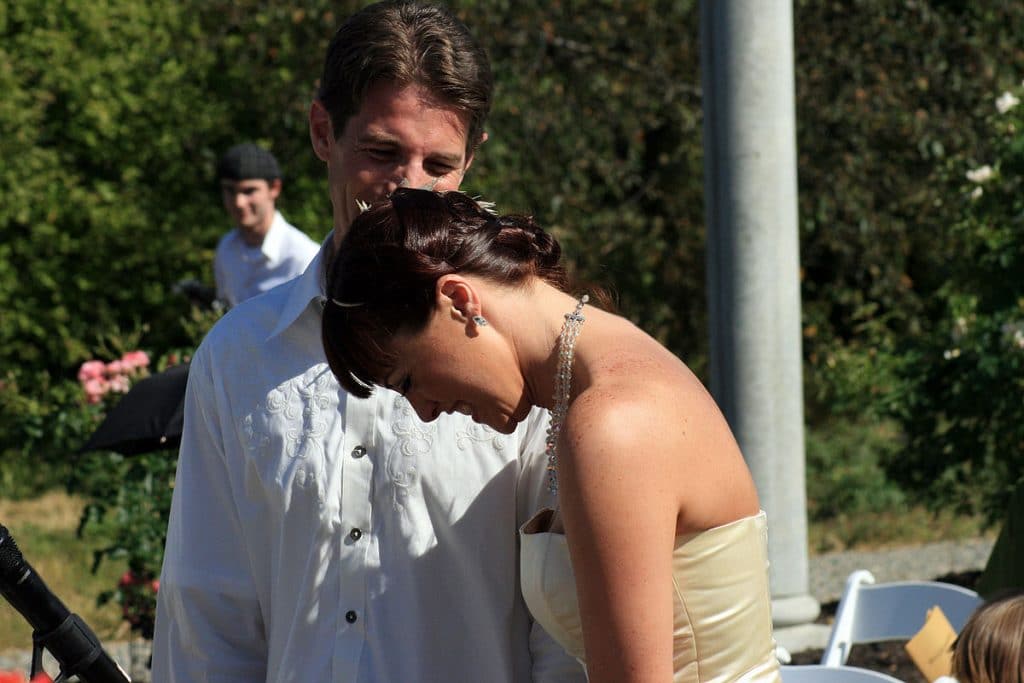 This one is a bit of a headscratcher as far as Irish stereotypes go, but it is true nonetheless.
For some strange reason, unbeknownst to us, Irish people cannot accept a compliment. Our advice? Just accept this strange reality and move on.
7. Irish talk about the weather all the time – the crux of Irish conversations
Whether you're catching up with old friends or exchanging some comments with a stranger in passing, it seems the crux of all Irish conversations is the weather.
This is one of the Irish stereotypes that is entirely true and impossible to avoid.
6. Irish love potatoes – the Irish staple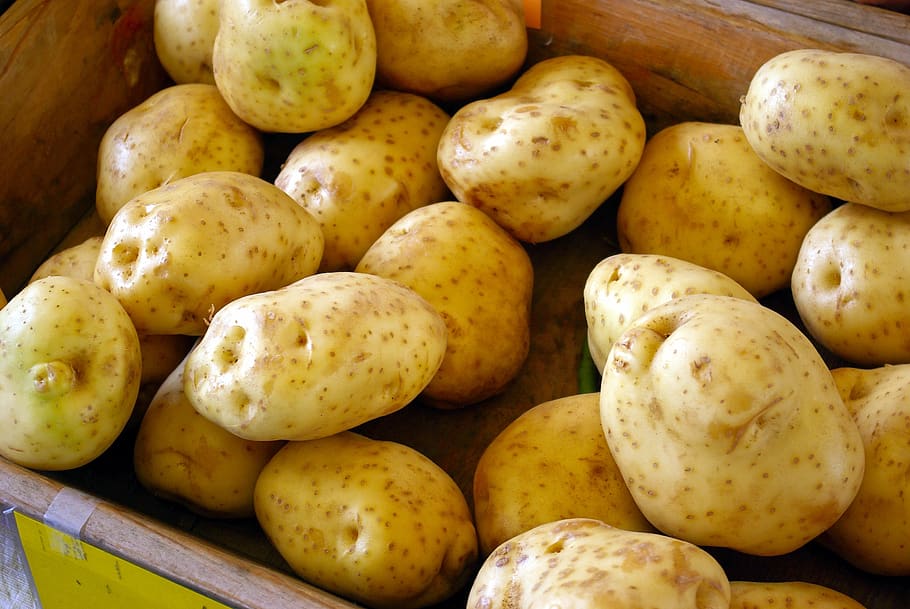 It may seem like a massive Irish stereotype, but Irish people truly love potatoes. Perhaps it is because they are linked closely with Irish history and heritage. Perhaps because they are so damn tasty and versatile.
Many Irish dishes revolve around the potato – from boxty to colcannon and champ – so expect to enjoy them a lot when visiting the Emerald Isle.
5. Irish are friendly as hell – prepare to meet your new best friends
It is often said that Irish people are very friendly, and this couldn't be more true. In fact, Ireland has won awards for its hospitality.
Any night out on the Emerald Isle is sure to bring an abundance of craic (see #3). What it may also bring are some new best friends. Simply put, Irish cliches couldn't be more true when it comes to the friendly Irish!
4. Irish love Guinness – there's nothing like a pint of the "black stuff"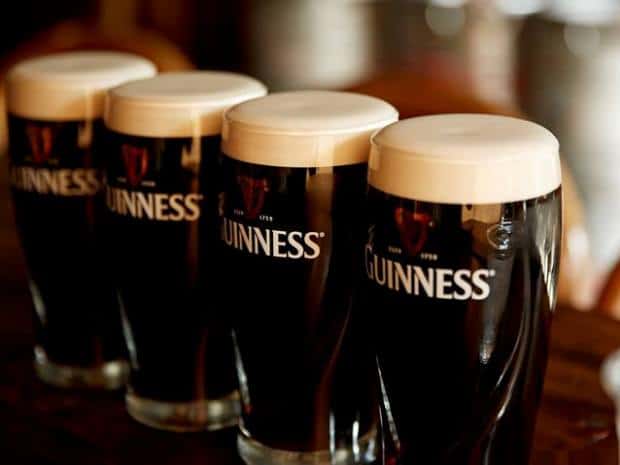 Guinness was born in Dublin, Ireland in 1759. Today, it remains a cultural icon and is beloved worldwide.
Indeed, it may seem that Irish stereotypes are epitomised when it comes to Guinness, but never could they be more true. Irish love their Guinness, and it is best consumed on Irish soil.
3. Irish people love the craic – or banter, as other cultures culture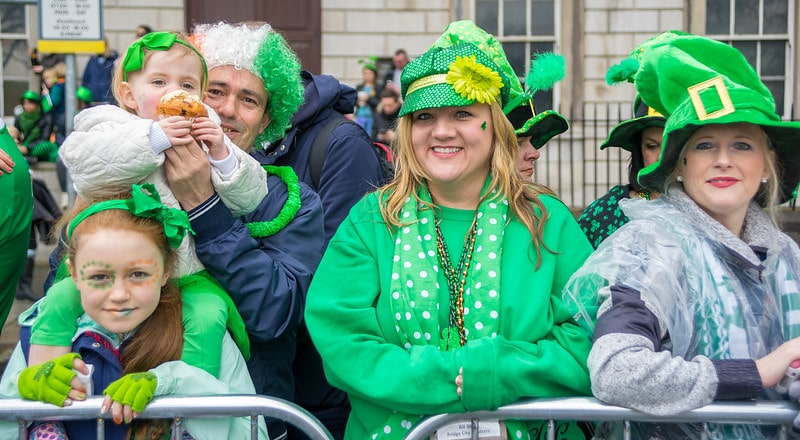 Irish people love the craic; it is essentially the banter or humour inherent to Irish culture. It is dry; it is sarcastic; it is hilarious.
Oftentimes it can be considered a bit harsh or mean, but Irish craic is always meant in good jest so never take yourself, or the jokes, too seriously!
2. Irish people love their country – an Irish stereotype that is certainly

Irish people are wildly patriotic. And, this is one of those Irish stereotypes which is true to the core.
Whether they're waving the flag high at a sports match, cheers-ing drinks in the pub any night of the week, singing the national anthem or proudly parading on Saint Patrick's Day, Irish nationalism is strong.
1. Irish people love a good night in the pub – the epitome of Irish culture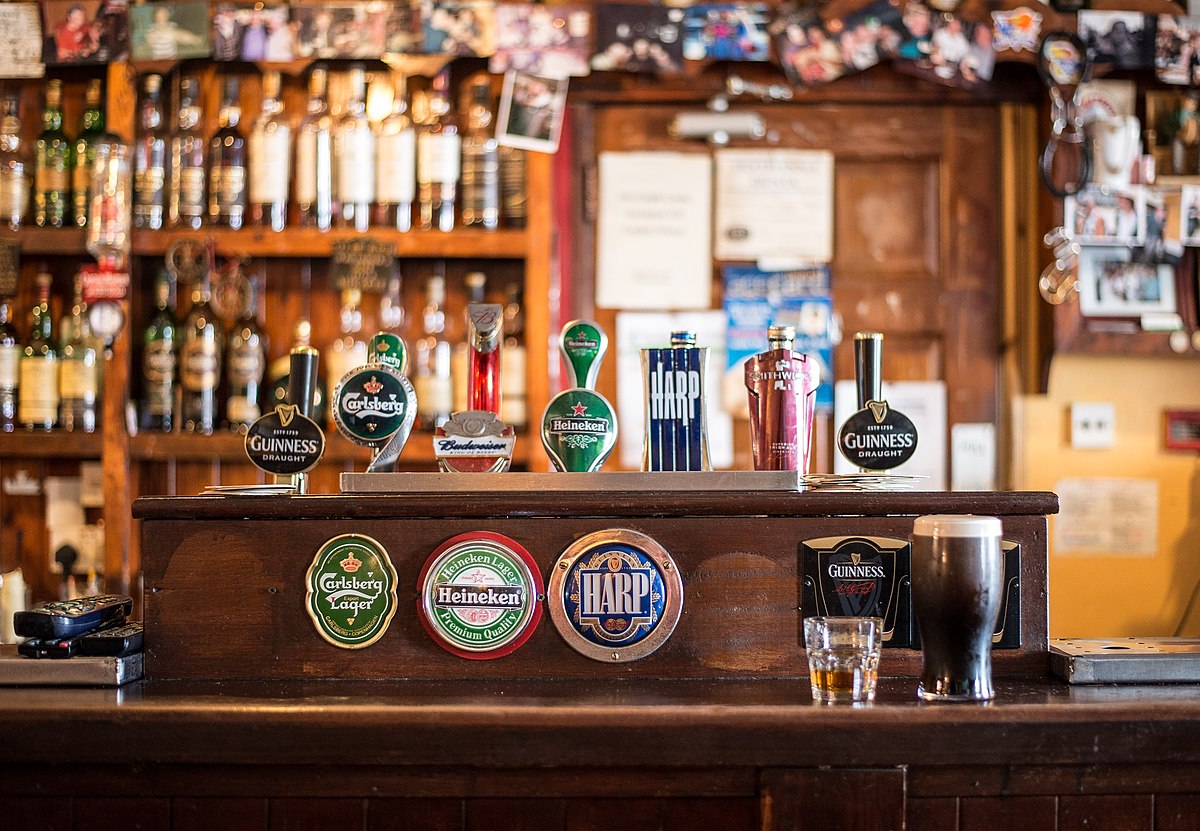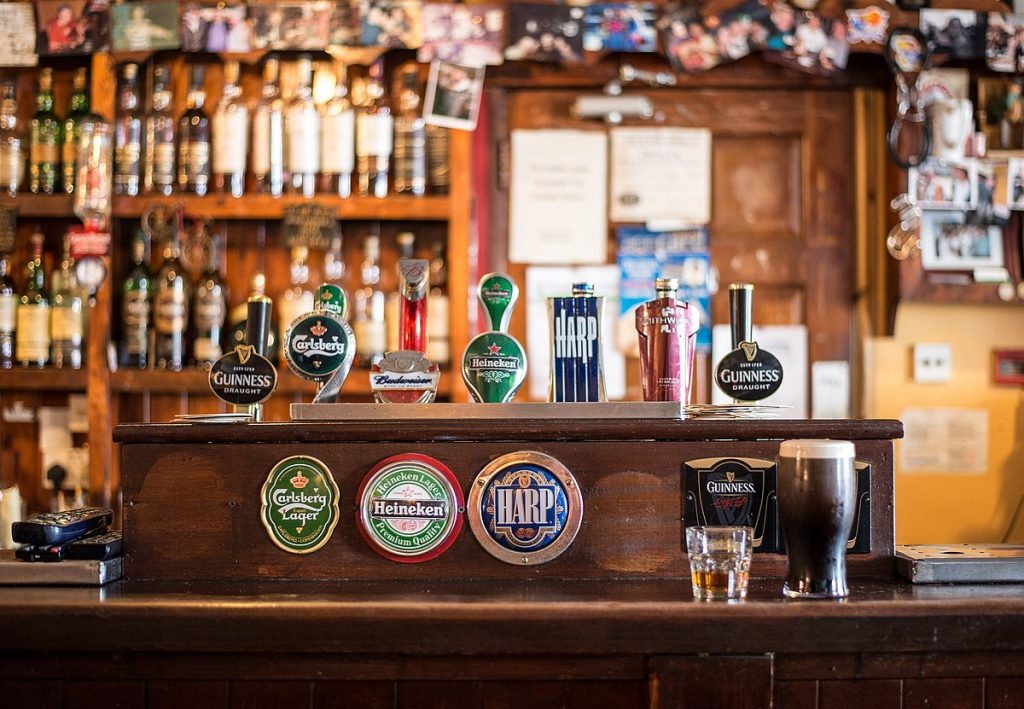 If you're in search of some culture and want to see Irish cliches (which are actually true) come to life, look no further than an Irish pub.
In an Irish pub, you'll see a few Irish stereotypes in the flesh – such as number 2, 3, 4, 5, 7 and 8. As the centre of Irish culture, pubs welcome people from all walks of life who come together to cheers pints nightly; an activity not worth missing!