Sardinian beaches are in a league of their own, and these are the top ten that you need to see for yourself.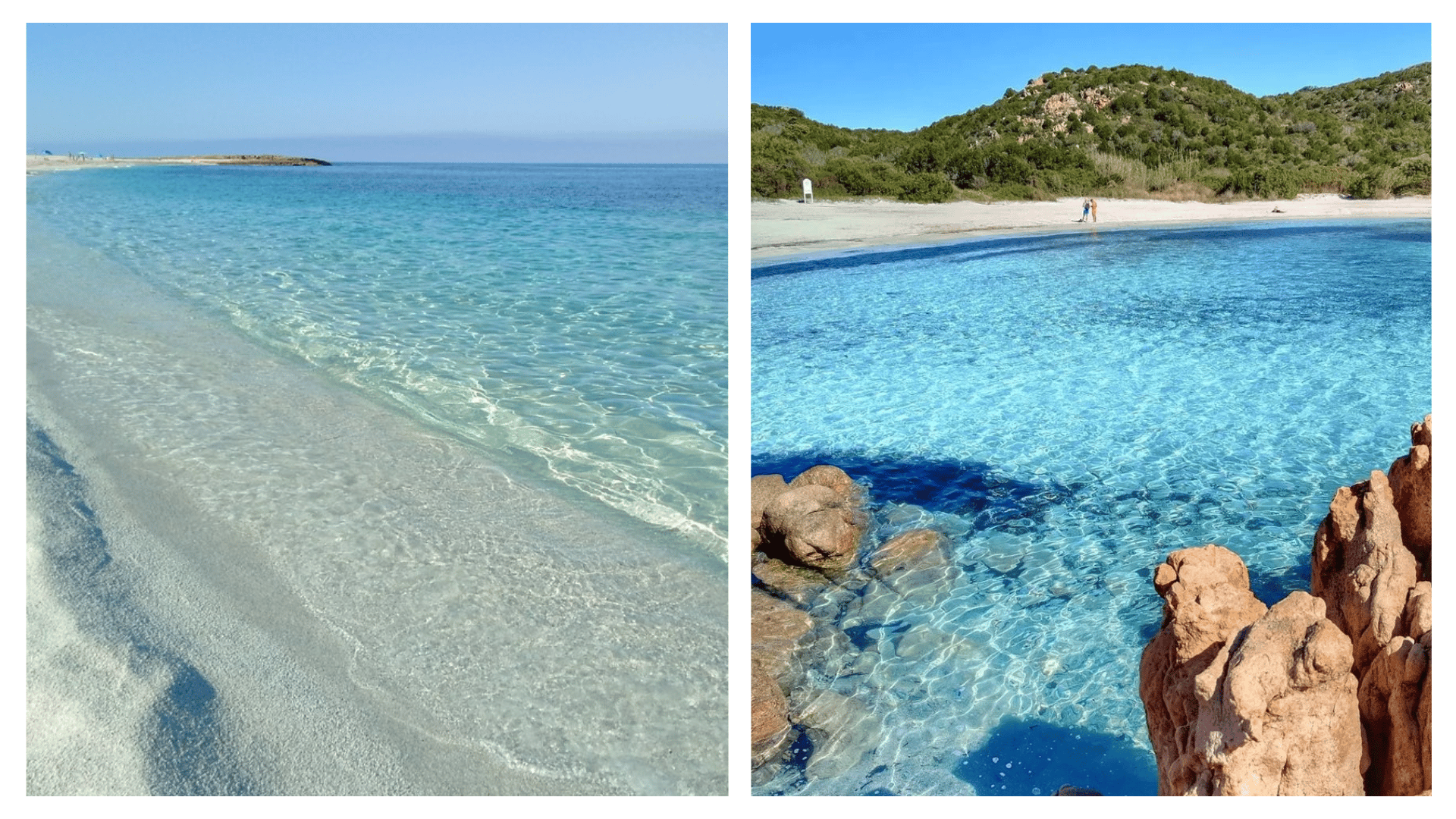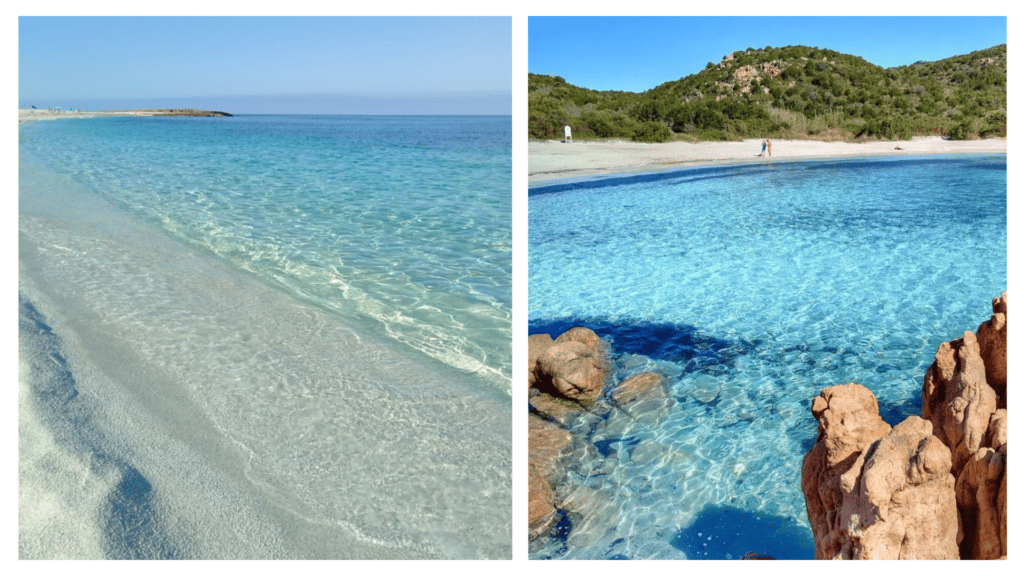 Sardinia is the second-largest island in the Mediterranean Sea. It is a destination that welcomes many visitors each year, with its rich culture, pristine beaches, and crystal-clear water.
In addition, the island is home to impressive cliffs, stunning national parks and extensive hiking trails, and excellent snorkelling and swimming opportunities around the coast.
One of the best things about this Italian island is that no matter where you go, you will always find a Sardinian beach that captivates you, but let us share with you the absolute best you can discover. Here are the ten best beaches in Sardinia.
10. Spiagga Lazzaretto – one of Alghero's finest beaches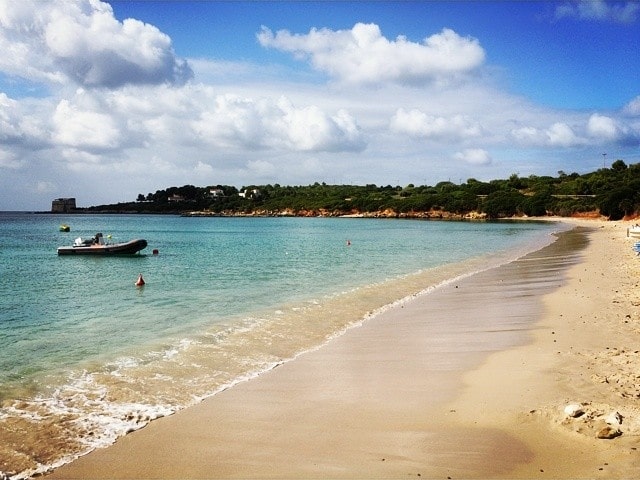 The road between Bosa and Alghero is said to be one of the best coastal drives in Europe, which is undoubted because of the incredible scenery along the way.
Just north of Alghero, you will find the gem that is Lazzaretto Beach. With its clear warm waters and great location, this Sardinian beach is worth checking out.
Address: Lazzaretto, 07041 Alghero SS, Italy
9. Spiaggia dell'Arco – a beach with a stunning view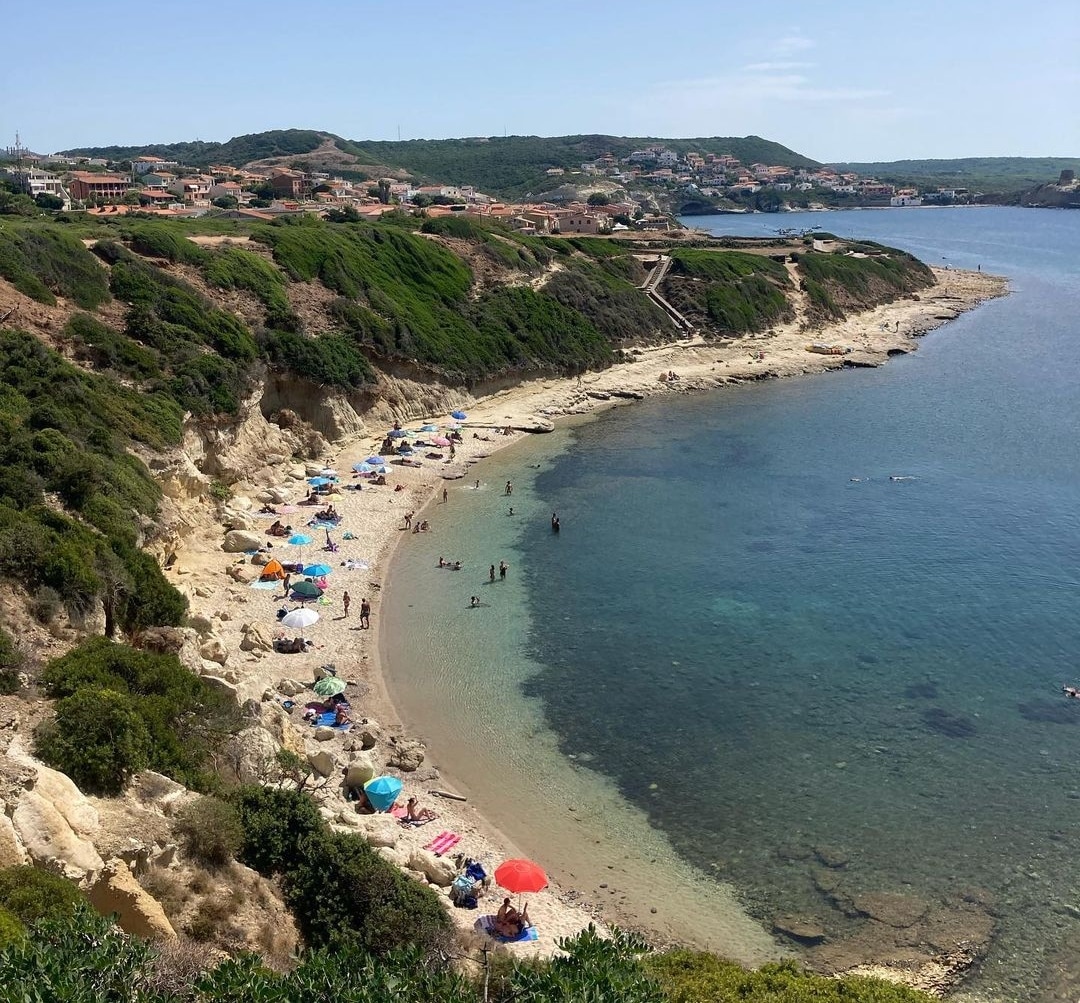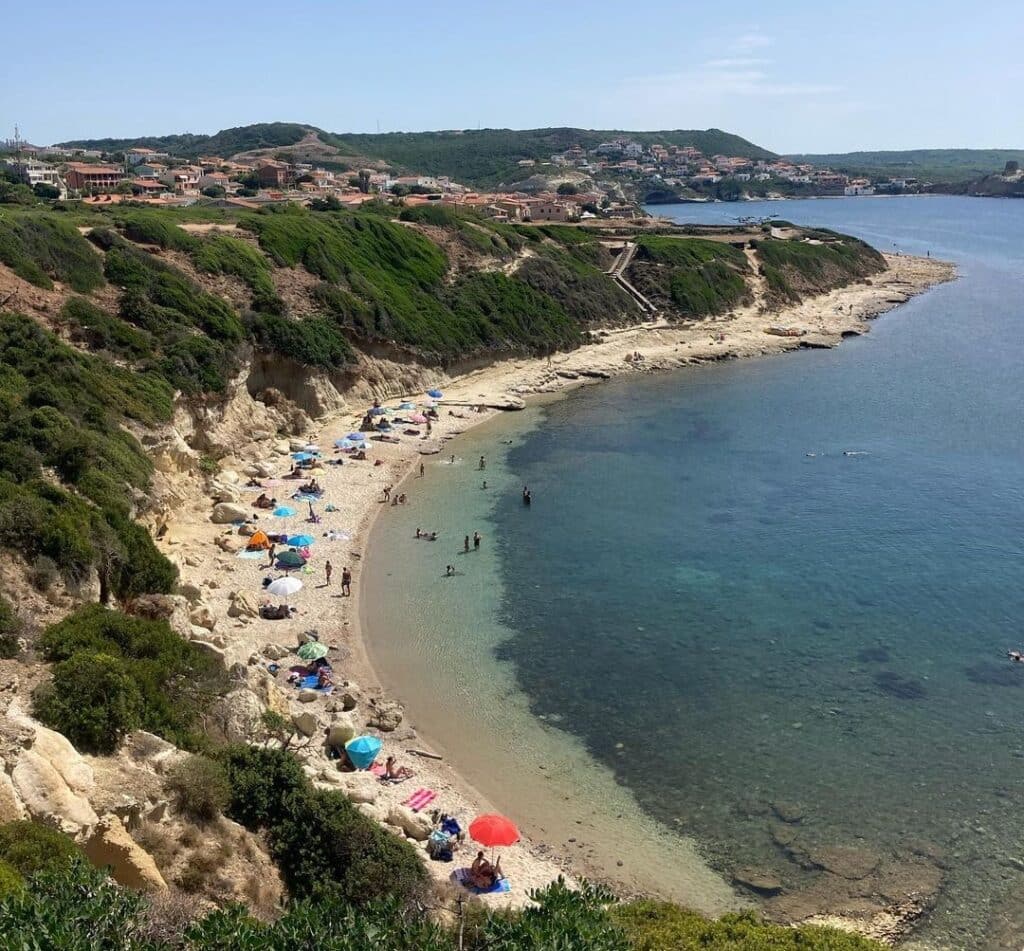 This stunning Sardinian beach is famed for its view of the natural arch bridge, which has been formed by erosion.
Despite the beach being small, it is a popular spot to walk alongside the boardwalk, jump from the arch or swim in the azure waters. Just get there early to beat the crowds and enjoy this picturesque beach, especially in summer.
Address: 09073 Cuglieri, Province of Oristano, Italy
8. Spiaggia La Pelosa – one of the best beaches in Sardinia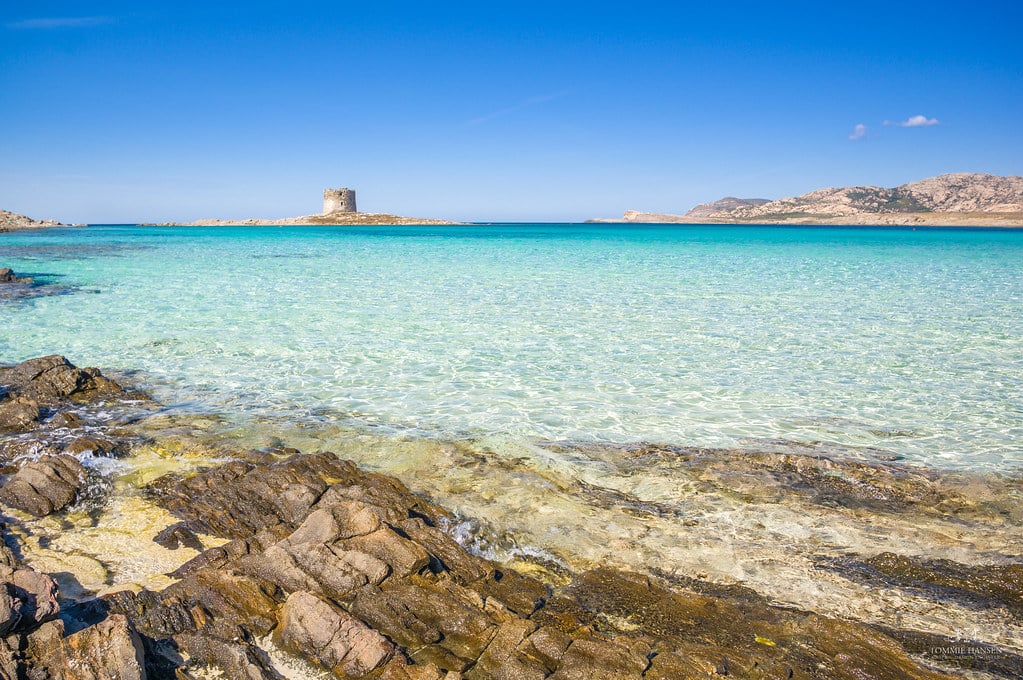 Situated along the picturesque Capo Falcone and facing out towards Isola Piana, Spiaggia La Pelosa is a beach not to be missed.
Featuring incredibly white sand and the bluest of waters, this is one of the best beaches in Sardinia, just a stone's throw from Porto Torres.
Address: Viale la Pelosa, 07040 Stintino SS, Italy
7. Spiaggia del Principe – a secluded beach getaway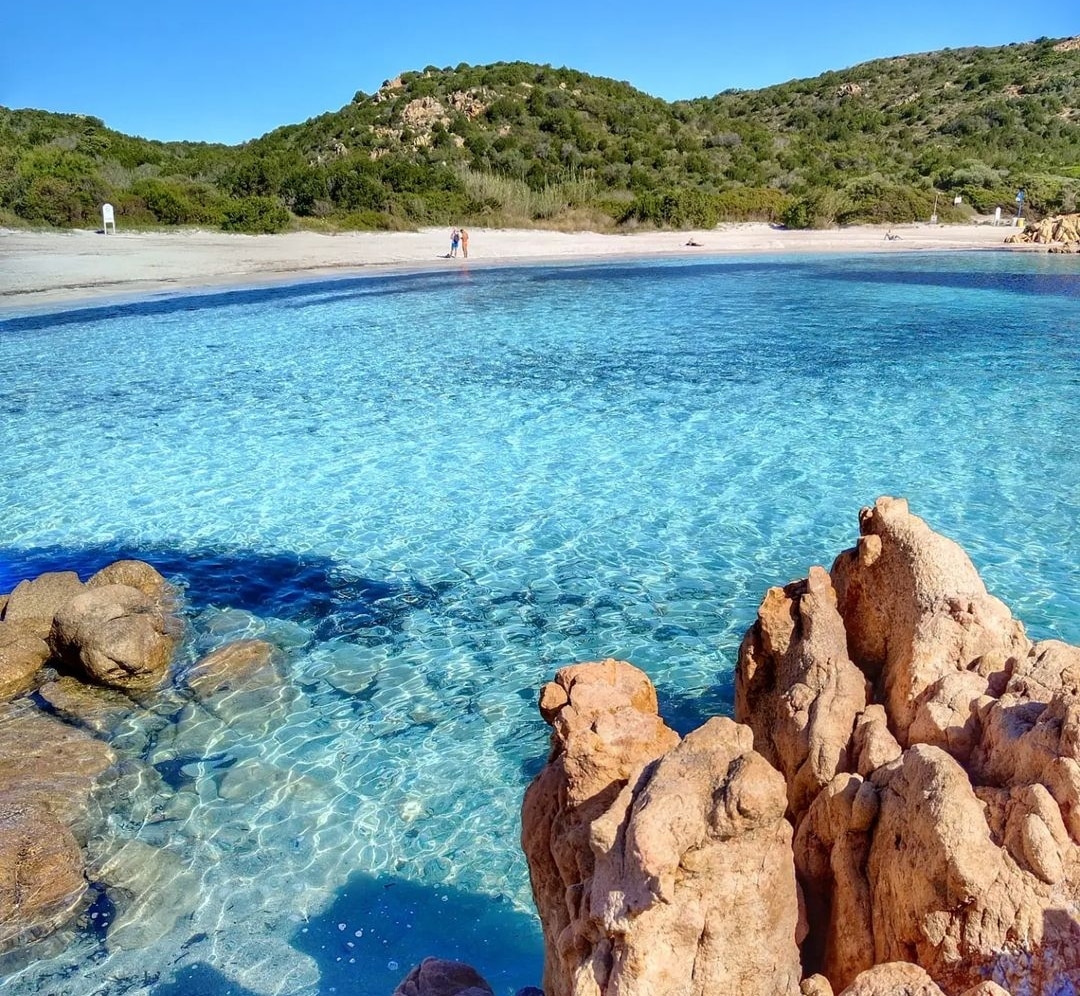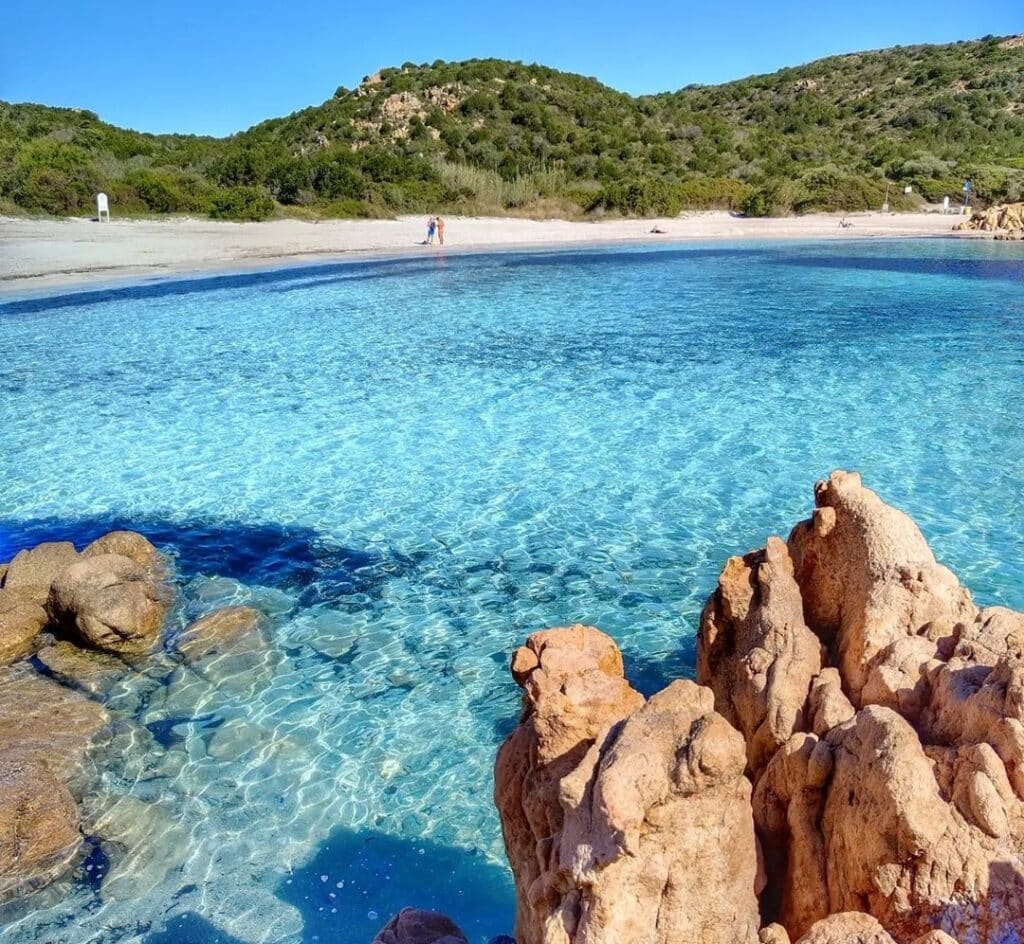 Spiaggia del Principe is one of the most beautiful beaches in Sardinia since it is a tranquil cove with a peaceful location in the Costa Smeralda along the northeast coast of Sardinia.
Plenty of fantastic walking trails along this coast will enable you to take in the beach from many perspectives. Also, you can spot a host of beautiful small islands in the distance.
Address: Spiaggia il Principe, 07021 Arzachena SS, Italy
6. Spiaggia di Feraxi – a rugged and wild escape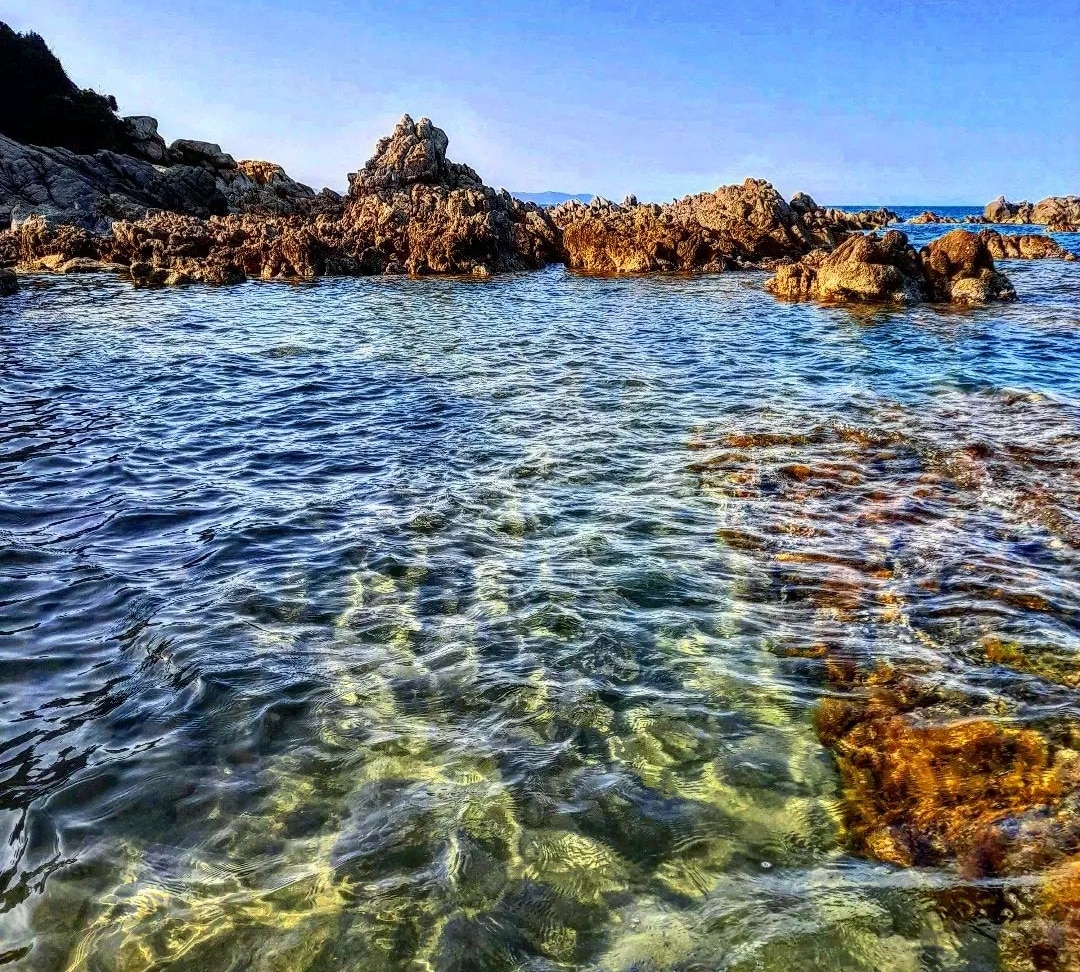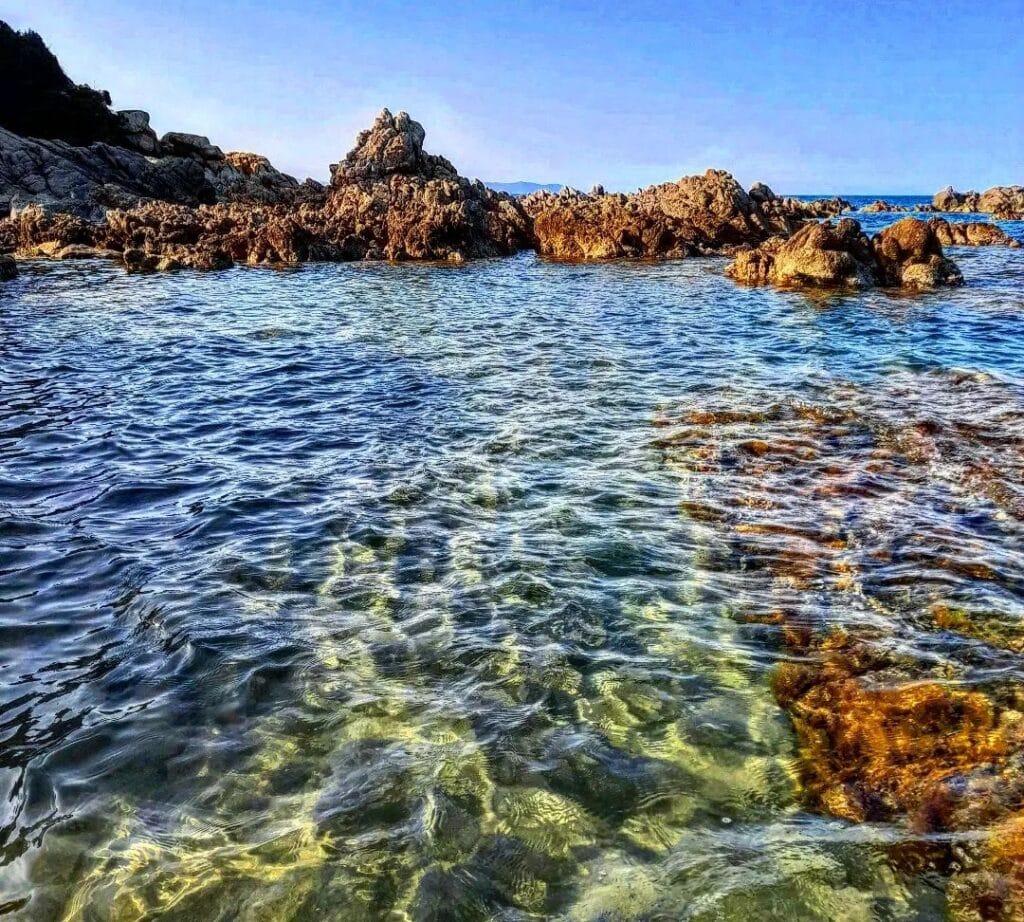 This dune-backed beach, located on the southeast coast of Sardinia close to the Capo Ferrato, offers a rugged landscape, clear waters, and fascinating rock formations, which is what the east coast is well known for.
In addition, this beach makes you feel like you are in genuinely wild nature and is one of the best.
Address: Muravera Provincia di Cagliari, Italy
5. Cala di Coticcio – an island off an island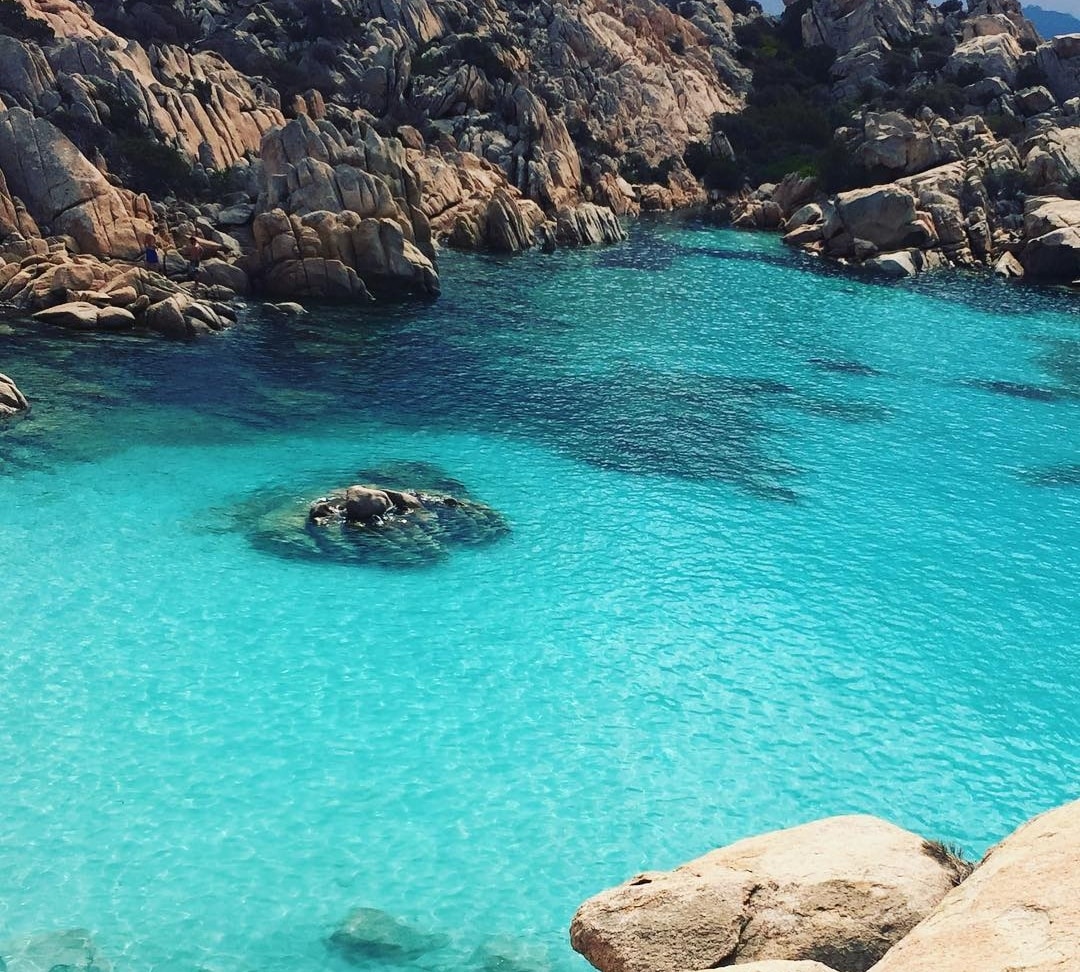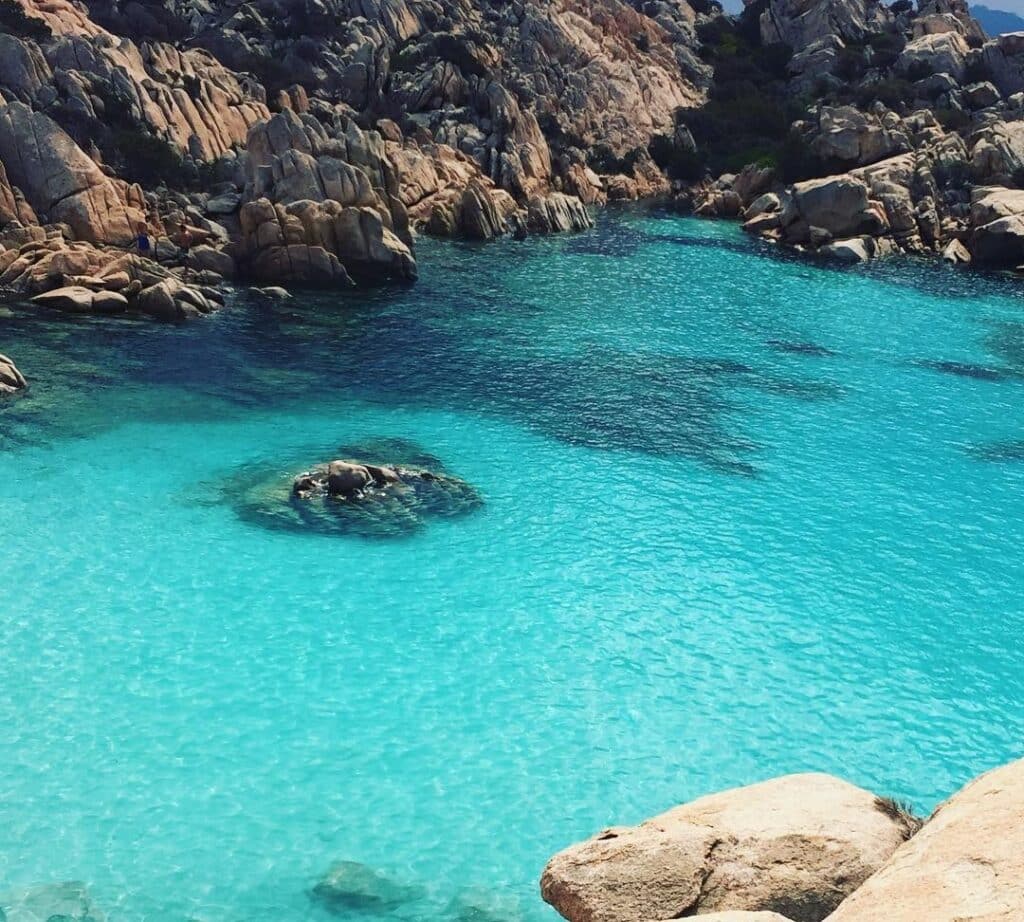 This paradise beach is located in the north of Sardinia and is accessed by boat from the main island. Upon arrival at Spiaggia Cala Coticcio, you will enjoy this bathing spot's sheer beauty and remoteness.
In the height of summer, there are plenty of boats filled with people who come to see the islands, so visit during the shoulder season to avoid the crowds.
Address: Str. Cala Garibaldi -Arbuticci, 07024 La Maddalena SS, Italy
4. Spiaggia di Berchida – a paradise in Sardinia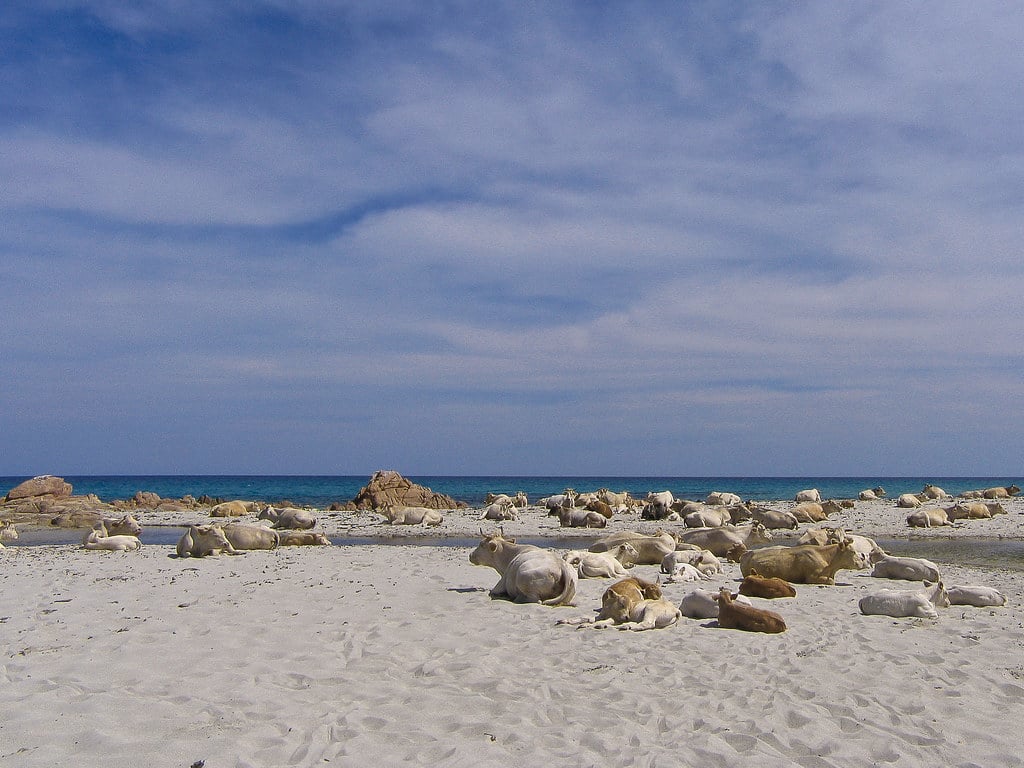 This beach screams paradise with its white fluffy sand, tepid waters, and rock formations. The fine sands make it an ideal beach to laze on all afternoon, while the shallow waters make it a perfect spot for snorkelling, swimming, or paddle boarding.
Address: Spiaggia di Berchida, 08029 Siniscola NU, Italy
3. Spiaggia di Costa Rei – a southeast hot spot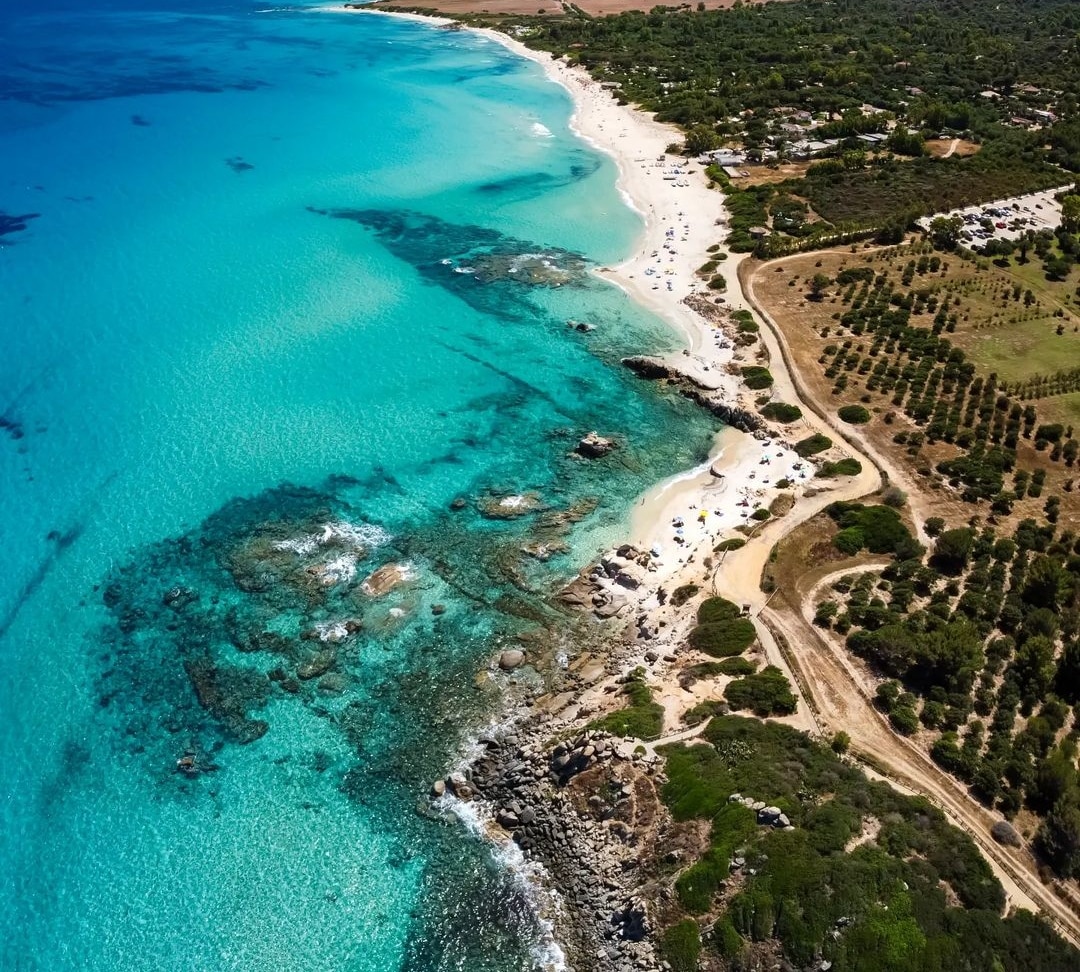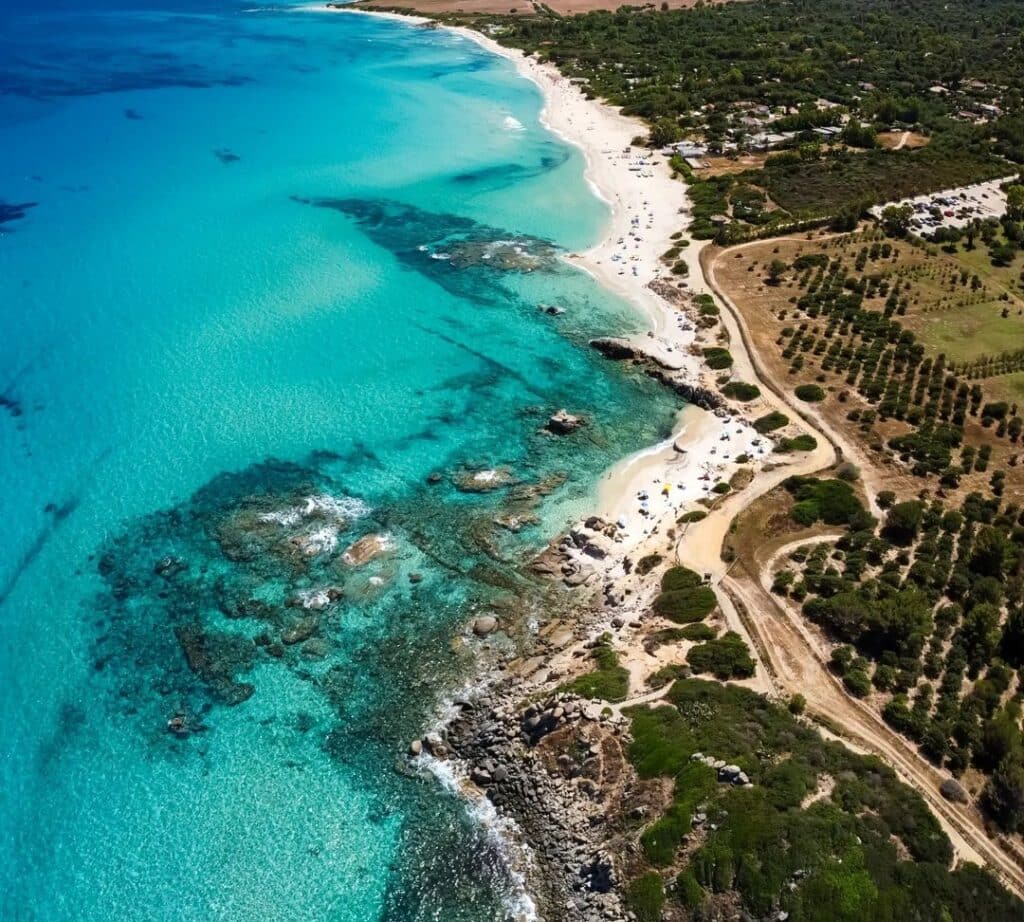 Costa Rei is located on the southeast of the island, and its beach is one not to be missed if you search for an endless beach with plenty of space and shallow waters, which are ideal for families.
In addition, there are plenty of hotels and beach clubs around, which make this a prime location for holidaying.
Address: Muravera, 09043 Costa Rei CA, Italy
2. Spiaggia Su Giudeu – for incredibly blue seas

The area of Chia is well known for its beaches and is a popular spot for windsurfers and people on vacation to the island.
This stunning area is also notable for its beautiful emerald waters, and many people class Su Giudeu as one of the best beaches in the world, not just on the island.
Address: Domus de Maria, Metropolitan City of Cagliari, Italy
1. Spiaggia di Porto Giunco – the famous Flamingo Beach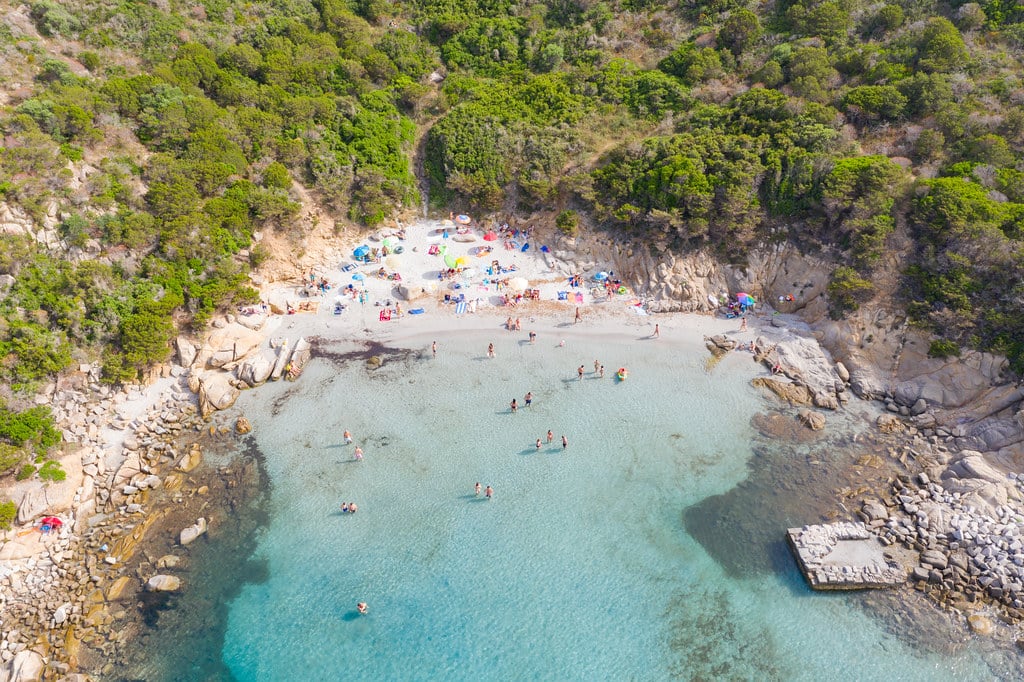 For undeniably beautiful beaches, you need to visit Villasimius and, in particular, Spiaggia di Porto Giunco, located close to the Capo Carbonara and famed for its pink flamingos.
This Caribbean-like setting is one of the best beaches in Sardinia, and the entire area of Villasimius is a joy to explore.
Address: 09049 Villasimius, South Sardinia, Italy
Notable mentions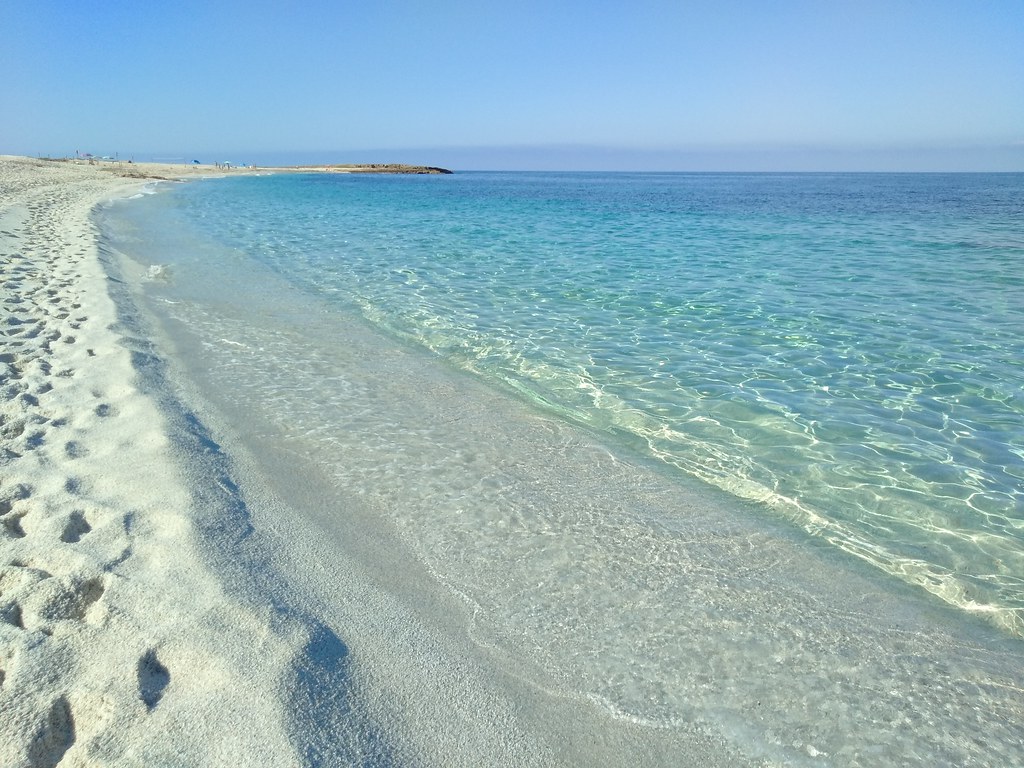 Arutas Beach: This famous beach has a boardwalk to stroll along as well as a few restaurants step away, and it's a fantastic spot for sunset.
Cala Brandinchi: Cala Brandinchi is a spectacular cove that looks like a beach from paradise with its turquoise waters. It's certainly one of the most popular beaches in Sardinia.
Maladroxia: This fantastic beach is located on the island of Sant'Antioco, connected by a bridge and is a perfect beach for families to visit.
Cala Mariolu: Located at the base of rugged limestone cliffs and well known for its snorkelling and diving, Cala Mariolu is an underwater adventurers' dream destination.
Malu Entu Island: About 7 km (4.3 mi) from Capo Mannu, Entu Island has some of the most stunning beaches in all of Sardinia, offering incredible views of the coast.
Cala Luna: This secluded beach is a gem waiting to be discovered and is reachable by boat or hiking.
FAQs about the best beaches in Sardinia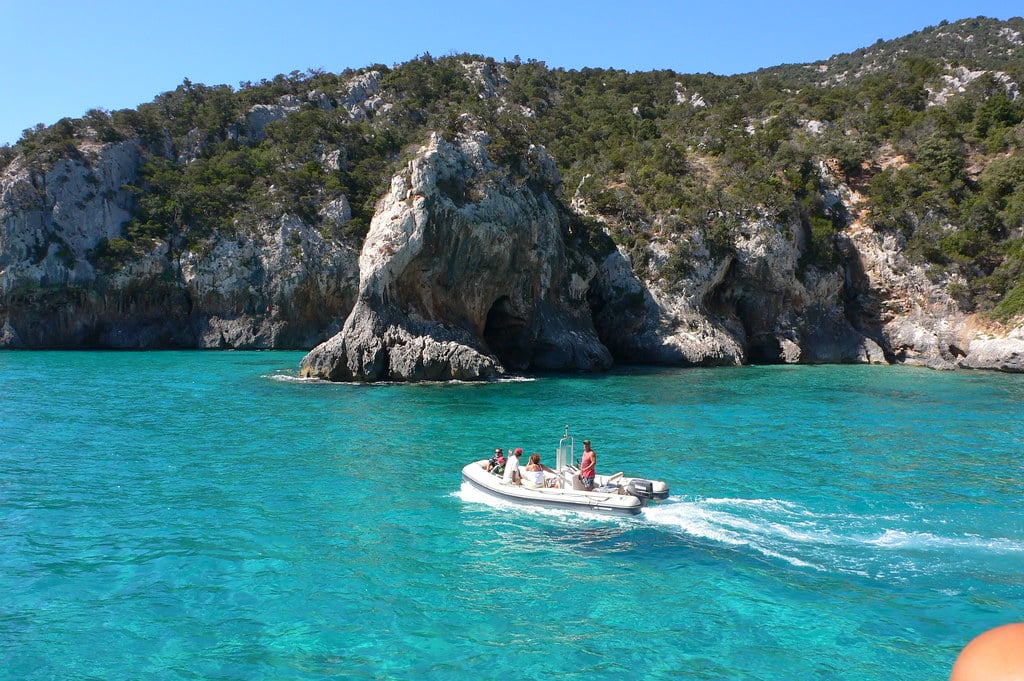 Which part of Sardinia has THE best beaches?
The Orosei Gulf region of Sardinia on the eastern coast is ideal for beach lovers and makes a fantastic spot for sunrise.
What is the most beautiful beach in Sardinia?
La Pelosa Beach is certainly one of the most beautiful beaches in Sardinia.
Does Sardinia have good beaches?
Yes, the entire island is filled with small, secluded coves, rugged beaches, and long stretches of beach.
So, if these best beaches in Sardinia have not inspired a trip to the island, we don't know what will. Sardinia is a beach lover's dream, and since it is an island, there are hundreds upon hundreds just waiting to be discovered.